Termite Inspection & Timber Pest Inspection
A Pre-purchase Pest Inspection will determine whether the structure is affected by termites, wood borers, fungi or chemical delignification. We will conduct a thorough examination of all accessible areas of the property in order to compile a report detailing past as well as present infestation. Termites can cause extensive damage in a relatively short amount of time so our reports also include precautionary strategies to prevent an attack.
The Pre-purchase Pest Inspection will identify:
Termites

Borers

Fungal decay

Chemical delignification
Our report will include an inspection of landscape timbers (including fences), outbuildings, the interior and exterior of the property (including roof space and subfloor). The detection equipment we have available includes a Bore n Scope and thermal imaging camera.
We'll also identify conditions conducive to a timber pest attack including but not limited to:
The presence of excessive moisture

Inadequate subfloor ventilation

The use of untreated or unsuitable timber

Breaches of a termite barrier system
We have non-invasive techniques to discover the termites within a dwelling, such as;
Termatrac - Radar that detects movement of termites dwelling within walls and under carpets.
Moisture Meters - A materials moisture detector that picks up on the moisture within walls cavities which termites could be attracted to.
Thermal Imaging Cameras - Used to locate the termite workings and termites heat trails within a roof space, wall cavity, subfloor and areas otherwise not accessible.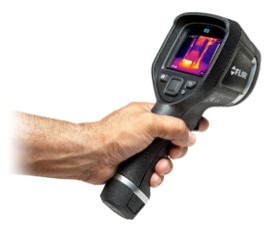 We use the latest in termite inspection technologies the Flir E-8 infrared camera. Thermal imaging cameras have an impressive resolution (up to 320 x 240 pixels) so we obtain clearer temperature information to help locate the potential termite ingress to the structure.
The FLIR camera makes early detects only minor temperature changes. The timber pest inspectors are fully trained to use of the FLIR e8 and to interpret this top of the range piece of equipment to ensure that they picked up on all potential termite problems within a home.
All termites, pest control and timber pest inspection requirements are also catered for.
Our Licence
Queensland Health Pest management Technician Licence PMT-O-12670
Termite Inspections
Our team can help keep your home safe by informing you of any potential pest problems.
Pool Safety
Get a pool safety certificate to make sure you and your family are safe.